We know only too well that editors of church magazines often feel very much on their own. They work regularly to put together interesting magazines that tell our congregations and communities what is happening in our churches and also what Christianity is about. Many of our editors also work hard to include neighbourhood news in their magazines so that readers gain an even wider view of what is happening in the area in which they live.
Join the Association for Church Editors and we will show you how we can help you to produce a magazine that lives with today's times, keeping up to date in terms of both content and appearance. That way they will be read alongside all the other magazines and newspapers that fall through the letterbox.
We encourage editors to produce church magazines that play a vital role in their community. There is also news about events promoted by ACE, such as our Awards Scheme, Annual Meetings, workshops, and more. There will also be items and tips from our on-line ideas forum.
New members will receive a copy of our "Guide to Good Practice" and are able to access exclusive content in the Member Area where you will find articles, tips, advice and much more to answer those questions that inevitably arise as you work on your magazine.

How ACE membership could benefit your magazine
What else does ACE offer?
Annual Awards
Rewarding the best church magazines in our annual awards competition, right up to the prestigious Gold award winner who takes home the John King trophy.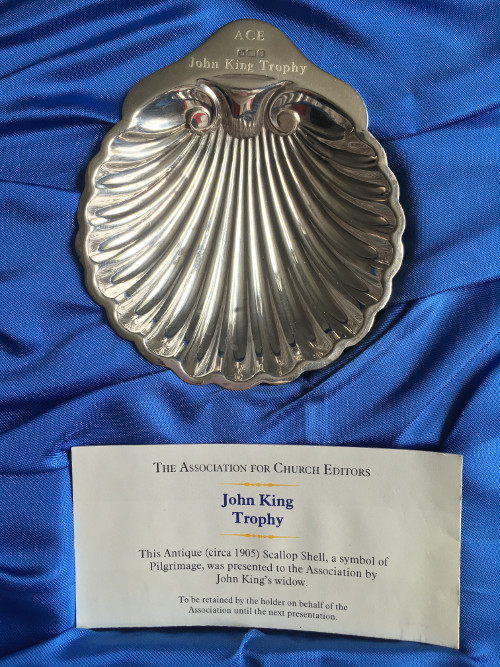 Workshops
Meet up with fellow editors and their teams to exchange hints and tips and get great hands-on training to help improve your magazine